What makes organisations or individuals resilient in times of change?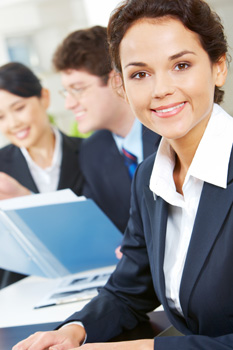 Resilience International was founded to provide evidence based training solutions to individuals and organisations who work under significant pressure.
Our team of highly trained professionals have extensive in-depth experience designing and delivering specialist evidence-based resiliency training programmes to leading international organisations. We have delivered solutions that deal both proactively and reactively with performance related issues within a diverse range of corporate environments from Fortune 50 organisations to global NGO's.
We design and deliver bespoke performance oriented 'best in class' solutions incorporating the latest scientific technologies, to high performance teams working in challenging marketplaces in Ireland, Europe, Africa and the U.S. Resilient Organisations have the ability to respond and adapt to rapidly changing business environments, turning crises into a source of opportunity. Resilience can be developed and it is an achievable organisational goal. Our training enables organisations to not only bounce back, but to bounce forward and thrive in a world of uncertainty.
Partners In Resilience

Latest News
We are looking forward to another year delivering resiliency based training, communication, change management and leadership development programmes, to a diverse range of leading international client organisations. We are delighted to have been selected to deliver a dynamic programme 'Physical Intelligence for Leaders' during 2017 to support exceptional Leaders at the Central Bank.
The team here are busy designing and updating programmes, incorporating the very latest neuroscientific findings into all programmes within our training portfolio. It's time for you organisation to move beyond survival and learn the skills to thrive in the 'always on' culture.
Client Opinion
With his humour and natural gift for presenting, Ray connects with the audience and makes a lasting impression. It is rare in feedback for any speaker to rate so highly and to have such and impact at any event.